Because our neighborhoods are on the line...
This appeared in The Woodland Area Progress Star. Please let your voice be heard.
YOUR TURN
Borough mulls busway accord
Negotiations continue between Edgewood and Port Authority on a cooperation agreement for the transit agency's busway extension project.
The pact would give Port Authority needed borough permits and provide infrastructure benefits to Edgewood. But some in the borough, who long have favored light-rail service, don't want Edgewood to compromise with Port Authority over the busway, even if potentially costly litigation results.
What stance should Edgewood take toward the busway agreement Port Authority is seeking?
Tell us what you think. Responses can be sent by mail to 610 Beatty Road, Monroeville. PA 15146; by fax to 412-856-7954 or 412-373-0130; or by e-mail to
progress@trinity-pgh.com
.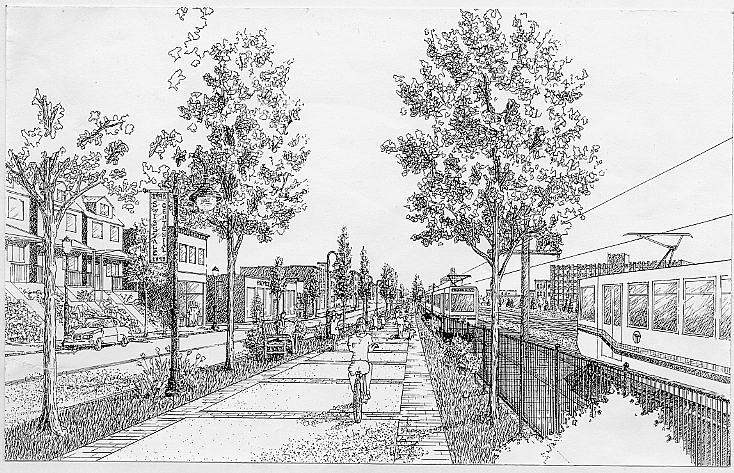 Rendering of the light rail and bike trail running from Edgewood to Swissvale.
It has been over thirty years since PAT first said a rail solution would be built in the eastern neighborhoods of Pittsburgh. The time to fulfill that promise is here. We must act now to stop further entrenchment of the 'interim' busway.